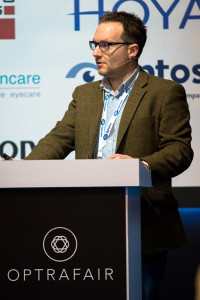 Hemel Hempstead, UK – Heidelberg Engineering has announced the speaker line up for Optrafair 2016. Nine High Street optometrists and dispensing opticians who have integrated OCT successfully into practice will discuss how they did it, and how it improved patient care, across three seminars hosted on the main stage.
"Striking the perfect balance between promoting clinical services and retail sales is quite a challenge", explained Krysten Williams, Heidelberg Engineering Director. "Understanding and truly believing in the benefits of a multi-modal imaging approach to the diagnosis and treatment of eye disease for patients is vital to success."
The Optrafair seminars will combine clinical education with personal experiences and practical business advice on improving the standard of patient care whilst being profitable.
Dates, timings and speakers:
15:10 – 16:10 – Saturday 9th April
Paul Adler, Paul Adler Optometrists
Peter Waite, KG Miles Opticians
Mark Holloway, Thomas and Holloway Opticians
11:00 – 12:00 – Sunday 10th April
John Rose, John Rose Eye Care
Jason Rickaby, Jason Rickaby Opticians
Jude Edwards, Healthy U Optometrists
13:15 – 14:15 – Monday 11th April
Niall O'Kane, Niall O'Kane Optometrists
Romana Hashim, The Eye Academy
Register for the sessions at: www.optrafair.co.uk/cet