Hemel Hempstead, UK – New Module Exhibited at American Society of Cataract and Refractive Surgery, Booth #2139

Heidelberg, Germany – Heidelberg Engineering announces significant improvements to the SPECTRALIS® OCT2 Module.
The OCT2 Module brings the next generation OCT technology to the SPECTRALIS diagnostic imaging platform. It combines a high scan rate with Heidelberg Engineering's proprietary TruTrack Active Eye Tracking, to provide unmatched image quality and significantly improved acquisition speed. New applications such as OCT Angiography* will build on the OCT2 Module.
Since its debut at the 2014 American Academy of Ophthalmology in Chicago, the OCT2 Module is an option for all new SPECTRALIS models. In addition, a large number of SPECTRALIS devices in use, depending on their technical specifications, can be upgraded with the OCT2 Module.
Introduced with an already high scan rate of 70,000 Hz, Heidelberg Engineering was able to achieve another significant improvement in the acquisition speed.
Dr. Kester Nahen, Managing Director at Heidelberg Engineering states, "Over the last months, our team in Heidelberg was able to increase the scan rate of the OCT2 Module from 70,000 Hz to 85,000 Hz. This is an important achievement and further substantiates the sound technology pathway we have defined. I'm confident that our customers will be delighted with this even more powerful engine."
Dr. Jörg Pintaske, Head of Marketing at Heidelberg Engineering adds, "In today's rapid pace of technological evolution, the company's commitment to sustainability and value proposition is something that is not often seen in the medical device business. In our opinion, this represents a significant value to customers and the concept of expandability is a major reason why eye care professionals all around the world consider our products an excellent choice, not only from a clinical but also from an economical perspective."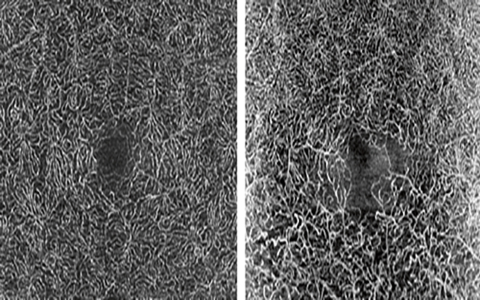 *OCT Angiography is under development and not for sale yet.