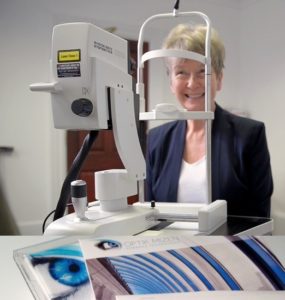 Hemel Hempstead, UK – Heidelberg Engineering has added Optik Mizen to their range of lens suppliers who offer a special reward on the cost of a SPECTRALIS with lens spend. Optik Mizen joins Shamir, Essilor and Seiko to provide practice owners with an affordable, alternative route to becoming a SPECTRALIS owner with the added benefit of partnering with some of the world leaders for prescription lenses.
"We are pleased to partner with a very customer-focussed and cost-effective quality lens company who exclusively service independent practices", explains Mike Riley, Optometry Key Accounts Manager at Heidelberg Engineering. "We share Optik Mizen's vision to provide the industry's finest ophthalmic products."
Find out more about SPECTRALIS rewards with Optik Mizen lens spend by calling Optik Mizen on 0845 303 9660 or email info@optikmizen.com.