Your invitation to the Heidelberg Engineering Business Lounge
We are pleased to introduce the new Heidelberg Engineering Business Lounge:
You can now benefit anytime and anywhere from premium information and services, such as: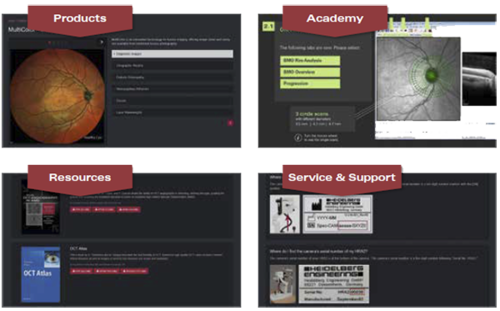 Our quick registration process grants you access to a wealth of detailed product informationand support materials. As an added benefit, verified customers receive access to additional resources and services developed to enhance their practice.
Please be aware that the serial number of one of your Heidelberg Engineering devices is required to access the full range of information and services. If you need help finding your serial number, please take a look at our frequently asked questions.