The Love Your OCT Guarantee Returns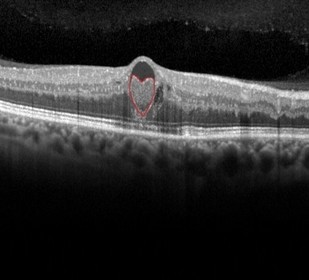 We are pleased to annouce the return of the Love Your OCT Guarantee. We are so confident you will love your SPECTRALIS® that if for any reason you don't, whether you rent or lease, we guarantee to take it back after 18 months with no further obligation*. The Love Your OCT Guarantee was launched at Optrafair 2018 and has returned following feedback from customers who love the peace of mind it provides.
The Love Your OCT Guarantee is valid whether you choose the clinical power and versatility of the original SPECTRALIS® or the speed and sophisticated simplicity of the SPECTRALIS SPIRIT. No matter which platform you start with, every SPECTRALIS is instantly recognisable because Heidelberg Engineering builds it with the core DNA needed for confident clinical decision making, allowing you can concentrate on refining your referrals, improving patient care and making a return on your investment.

New for autumn 2018 is the opportunity to purchase a refurbished SPECTRALIS for a special discounted price. These refurbished units are also backed by the Love Your OCT Guarantee, a one year warranty and a comprehensive training and marketing package.

Visit Heidelberg Engineering at the Independents Day Conference in London (22nd Oct), Coventry (29th Oct) and Bolton (30th Oct) for a demonstration or call 01442 502 330 to find out more.
Testimonials from SPECTRALIS owners who love their OCT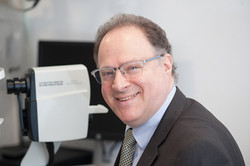 "After careful consideration of all the options, the Heidelberg SPECTRALIS platform is by far the most affordable OCT for an optometric practice. The upgradeable modular design allows me to add other imaging modalities, as well as new technology when it becomes available, making SPECTRALIS the only OCT I will ever have to buy."
Peter Sanders, Dispensing Optician, Eyecare Opticians, SPECTRALIS owner since 2016.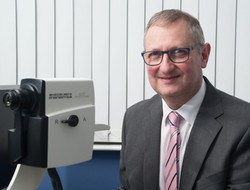 "I reached this decision after taking advice from a Moorfields Eye Hospital ophthalmologist who told me that if I wanted the best OCT, an upgradeable platform, with the best technical support and clinical back up, there was no choice but the SPECTRALIS. I am more confident in recognising, diagnosing, managing, monitoring and explaining conditions to patients."

Paul Adler, Optometrist, Paul Adler Optometrists, SPECTRALIS owner since 2013.
*Terms and conditions of the offer:
The offer is valid when you rent your SPECTRALIS from Heidelberg Engineering Limited over an 18 month term or lease hire purchase it through Performance Finance Limited, a third party finance provider, over a term of 5 years.
Offer not valid on orders for NHS sites.
If returning a system, three months' notice is required. System must be in full working order and free from defects. Other terms and conditions apply. See www.heidelbergengineering.co.uk/tc