OCT LIVE roadshow in London now open for registrations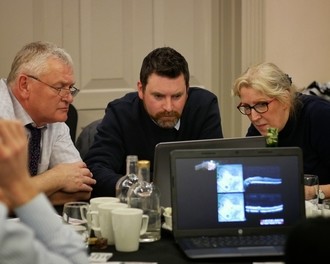 Due to popular demand, the Heidelberg Engineering Academy has added an extra date to the free CET accredited roadshow schedule.

In this series of workshops you will learn how to use OCT parameters to assess a patient's risk of glaucoma in conjunction with your existing arsenal of diagnostic tests. Discover how OCT can be used to spot the early signs of glaucoma through to how OCT can be used to monitor progression of the disease and advice on referral protocol.
CET points: All OCT LIVE events carry 3 interactive peer review CET points for both Optometrists and Dispensing Opticians.
Programme:
6:00 - 6:30 pm Welcome and buffet
6:30 - 7:00 pm OCT LIVE session
7:00 - 7:30 pm Break
7:30 - 8:30 pm Case study peer discussion (3 CET points)
When registering, please note that the page takes some time to load due to high traffic. Please scroll to the bottom of the page and wait for it to load fully (may take 10-20 seconds). You will then be able to see all the events and register.
Dates and Locations
Holiday Inn Express Newbury Park London – 27th November 2018
Just added! Marriott Hotel Kensington London – 6th December 2018
Holiday Inn Gloucester – 12th February 2019
Birmingham Chamber of Commerce – 19th February 2019
University of Plymouth – 26th February 2019
Chancellors Hotel Manchester – 5th March 2019
Holiday Inn Edinburgh – 12th March 2019