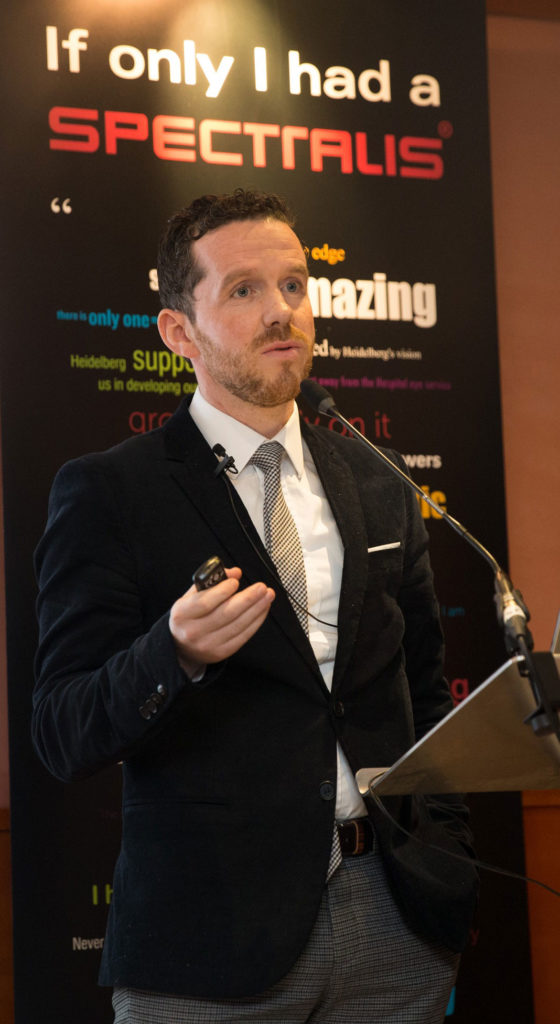 Hemel Hemstead, UK – The significance of macular nutrition for good eye health comes into sharp focus at Optrafair with a CET lecture from Professor John Nolan, BSc, PhD, who leads international research in this field.
Sponsored by Heidelberg Engineering, the insight into current understanding of macular pigment significance, takes place on Sunday 15th April at the NEC, Birmingham show. Places are booking up fast so registering is recommended via www.optrafair.co.uk/education/cet-theatre
Following several years of research, Professor Nolan will share his internationally respected findings of how the macular pigment influences ocular health and cognitive function. Guidance on how to interpret clinical trial data and the impact on visual and cognitive performance will be covered, as well as how assessing macular nutrition could motivate patients to consider positive lifestyles changes.
Christopher Mody, Heidelberg Engineering Professional Services Manager, explained –
"There is a lot of clinical noise about macular nutrition, but we are bringing to Optrafair a world class authority on the subject who will provide much needed clarity. Professor Nolan will summarise the novel protocol for using dual wavelength auto-fluorescence for assessing macular nutrition. Using data from the European Research Council funded CREST clinical trials he will make recommendations on using this knowledge to take a more holistic approach to patient care."
Heidelberg Engineering will have a strong presence at Optrafair and its team of experts will be on hand to discuss all aspects of monitoring eye health from High Street optometry practices.