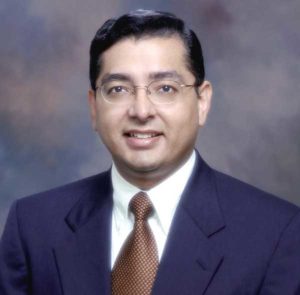 Hemel Hempstead, UK – Highlighting the world-class connections that Heidelberg Engineering engenders, their guest speaker at 100% Optical 2017 has been confirmed as Sanjay Asrani, Professor of Ophthalmology and Clinical Director of the Duke Eye Centre, North Carolina, USA.
The CET-accredited lecture he will deliver at the show will reflect his position as a leading international glaucoma specialist and American Academy of Ophthalmology Award winner.
"Heidelberg Engineering are delighted to be welcoming Professor Asrani back to the UK to speak at 100% Optical once again", explains Christopher Mody, Director of Clinical Services. "His show-stopping presentation on the main stage in 2015 'MultiColor + OCT: The Interface of Retina and Glaucoma' was extremely well received and his next instalment at the 2017 meeting will showcase the latest multimodal imaging techniques for the diagnosis and management of glaucoma in practice".
Professor Asrani's lecture will take place at 12.00pm on Sunday 5th February and registration for the lecture will open on the 100% Optical website soon.
Visit www.100percentoptical.com/register to register your interest in attending next year's show.