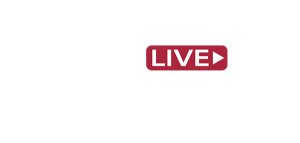 OCT LIVE is a new series of CET-accredited educational events nationwide with a glaucoma theme.
Hemel Hempstead, UK – Running from 2nd February, the roadshows will guide you through the patient journey, from scanning the patient live in HD on the big screen to interpreting the images and making a decision on patient management. These interactive, CET-accredited sessions challenge the classic case study book format and demonstrate how a multimodal imaging approach can be used in real life to assess a patient's eye.
This year's theme is glaucoma, and the Heidelberg Engineering Academy team plus special guest speakers will explain how OCT can be used to spot the early signs of glaucoma, to monitor progression of the disease and in making decisions on patient management.
"The OCT LIVE roadshows are an exciting way for practitioners to learn about OCT as they can see the scan taking place live in high definition and learn every aspect of OCT playing a major role in the detection and treatment of glaucoma" explains Christopher Mody, Director of Clinical Services at Heidelberg Engineering.
The roadshows are held in the evening, starting at 6.30pm and are suitable for OCT beginners and skilled users alike.
Upcoming dates and locations:
Jurys Inn, Newcastle upon Tyne: Tuesday 2nd February 2016
Mercure Hotel, Winchester: Monday 15th February 2016
Holiday Inn (Cardiff City), Cardiff: Tuesday 23rd February 2016
Hilton Belfast Templepatrick Golf & Country Club, Belfast: Monday 7th March 2016
The Barnstaple Hotel, Barnstable: Monday 14th March 2016
The Grand Hotel, Torbay: Tuesday 15th March 2016
To register your interest in an event, please email
Academy-UK@HeidelbergEngineering.com
with your name, address, tel. number, email and GOC number.