Heidelberg Engineering Ltd and sister company Medisoft Ltd have strengthened their support of UK Ophthalmology and the ability to diagnose, monitor and document patients. The launch of the "Research Hub" at the Medisoft HQ in Leeds in 2022 provided the opportunity to demonstrate high-resolution diagnostic imaging solutions and mediSIGHT structured data for clinical research. This hub has now been updated for 2023 with the addition of new software features for the ANTERION® as well as more key numerical data from the SPECTRALIS® populating Medical Retina modules of mediSIGHT. Visitors will experience the enhanced SPECTRALIS – ANTERION – HEYEX 2 – mediSIGHT diagnostic workflow, patient pathway, and comprehensive auditing functionality.
ANTERION Updates:
With the additional Epithelial Thickness Module, you receive relevant information needed to thoroughly assess the epithelial thickness of your patients' eyes. The parameters derived from corneal epithelial thickness maps can assist you in refractive surgery planning and treatment control, ocular surface evaluation, the screening for corneal ectasia, and other diagnostic areas.
SCORE (Screening Corneal Objective Risk of Ectasia)* (Screening Corneal Objective Risk of Ectasia) Analyzer is a highly sensitive visualization and analysis tool that helps to identify those at risk for ectatic diseases such as keratoconus. It combines multiple corneal indices that describe the magnitude of corneal steepening, thinning, and asymmetry. Integrate the SCORE Analyzer into your screening and monitoring routines to assess the probability of ectatic changes for each eye.
*Powered by Dr. Gatinel and Dr. Saad for AInsight
MediSIGHT and HEYEX 2 Updates:
Many more customers are now using both HEYEX 2 and mediSIGHT, opening opportunities for these key systems to integrate, significantly enhancing the workflow in busy retina clinics. With the Key Measurement interface enabled, clinicians are able to view a variety of important ophthalmic data plotted together in a single view.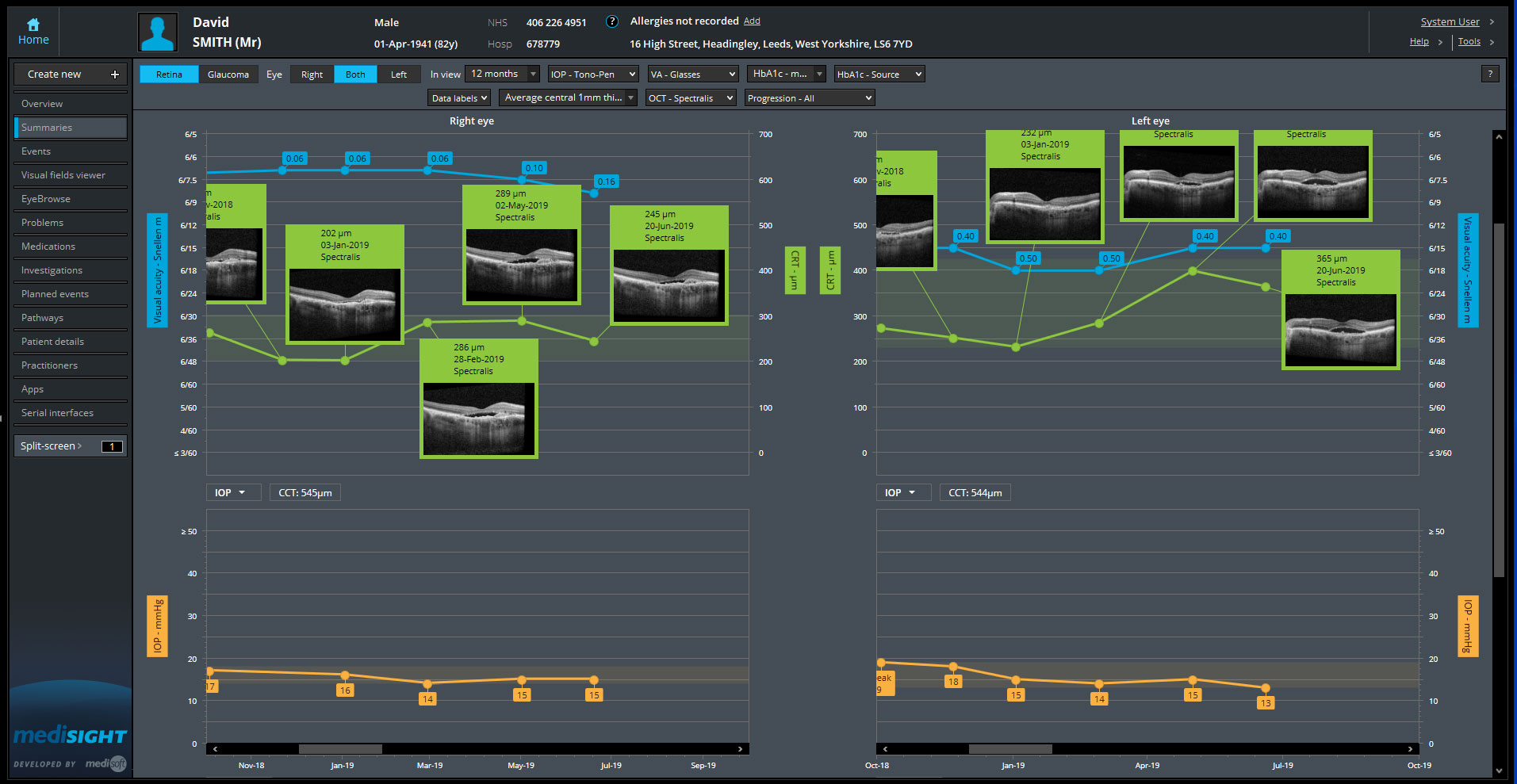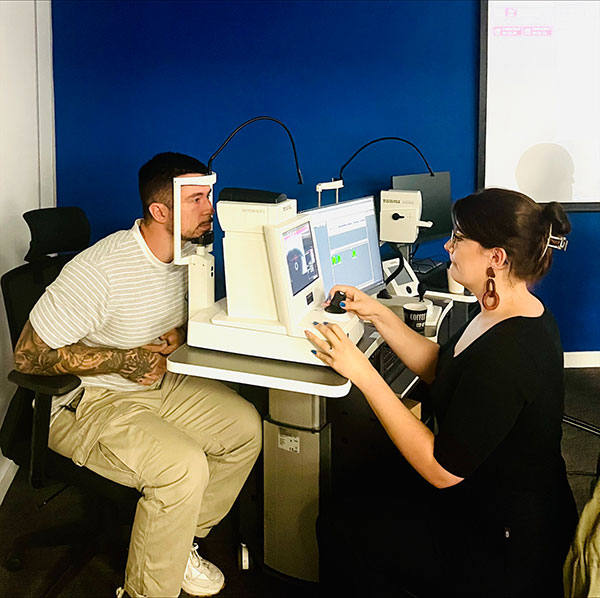 By combining data in these ways, it becomes easier to review the impact of a treatment regimen on a patient's retinal thickness and visual acuity, providing more information about the effectiveness of the patient's treatment plan. Furthermore, by allowing the user to launch directly from an interesting thumbnail in mediSIGHT into the full suite of images in HEYEX 2, significant time is saved when so little is afforded for each consultation.
The Future
As part of the Heidelberg Engineering group, both companies are committed to elevating standards of patient care and disease management:
"By combining our imaging expertise and updated EMR modules for our large network of customers, we aim to make it even easier for clinicians to monitor and manage their patients in a timely manner. We hope that any customers who come to visit the hub will see how the device – image management – EMR solutions we provide are class leading and will elevate the abilities of Ophthalmology departments to reach new heights in patient workflow". Tosh Vadhia, Managing Director, Heidelberg Engineering Ltd.
"The volume of patients being seen in medical clinics continues to grow at a rate which significantly exceeds the realistic availability of clinical resources. It is therefore incumbent on key industry partners like Heidelberg Engineering and Medisoft to provide technology solutions which will help ophthalmologists to close this gap. We're delighted that our companies are now well setup to demonstrate some of these solutions at our Research Hub and are excited about what the future will bring in terms of deeper and more impactful integration." Nick Dodds, Director of Operations, Medisoft Ltd.
If you or your team would like to visit the Research Hub in Leeds please contact us to book an appointment:
Heidelberg Engineering: ClinicalAffairs-uk@HeidelbergEngineering.com
Medisoft: info@medisoft.co.uk