Hemel Hempstead, UK – In January, The Windsor Eye Clinic, Berkshire, became the first private ophthalmology practice in the UK to take delivery of the OCT Angiography Module for SPECTRALIS.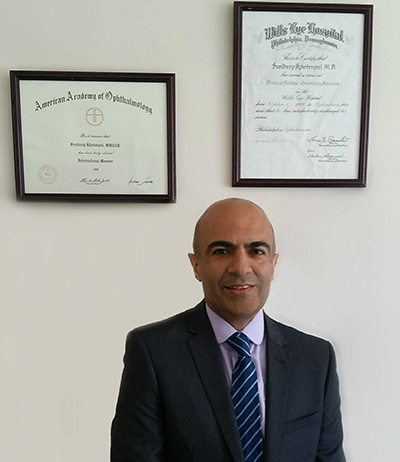 "Having evaluated a number of platforms on the market I decided on the Heidelberg SPECTRALIS because of the outstanding image quality, the modularity of the system, the upgradeability and the long term support" explains Sundeep Kheterpal, Consultant Ophthalmic Surgeon and Director at Windsor Eye Clinic.
"We have always tried to offer patients who are referred to us the highest quality diagnostic imaging. This enables us to provide the patients and referrers with the maximum amount of information in order for the best informed choices to be made regarding treatment or monitoring.

It was also important for us to work with a company who would be able to provide us with both the technical and clinical support into the long term as well as education for our team both locally, nationally and internationally. We see large numbers of patients with retinal and macular disease and, having watched the development of OCT angiography technology, felt that now was the time to be able to offer this to our patients. SPECTRALIS allows us to make more informed choices regarding treatments and provides more accurate monitoring. With the new OCT Angiography Module, we hope to be able to avoid a significant proportion of patients having to undergo invasive fluorescein angiography.

The ultra-high resolution OCT2 scanning facility for SPECTRALIS combined with the enhanced depth and diagnostics of the OCT Angiography Module enables us to add and build upon information provided to us from local optometrists, many of whom may be already referring patients with OCT scans done in the community.

We are already seeing detail that we have never seen before on our ultra-high resolution OCT2 scans and the OCT Angiography Module is already helping us to alter and modify treatment paradigms. Patients appreciate our investment in the latest technology and we are proud to offer the capability to patients in the local area".


Visit www.spectralis-platform.com to find out more about the OCT Angiography Module and the OCT2 Module for the SPECTRALIS Imaging Platform.