SPECTRALIS News | November 2021
This edition of SPECTRALIS News highlights examples of diagnostic support provided by the SPECTRALIS® MultiColor Module.
Enjoy reading about studies by renowned experts and a useful tutorial.


---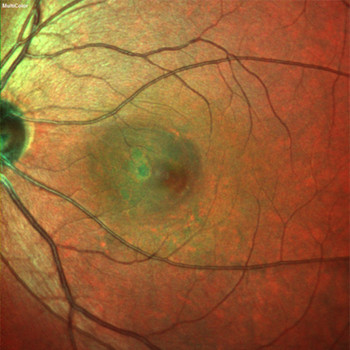 Uncover more: MultiColor imaging in a multimodal monitoring regimen
The SPECTRALIS MultiColor Module is a valuable asset in the clinician's toolkit, says Anna Tan from the Singapore National Eye Center in Singapore: "MultiColor imaging in conjunction with OCT at each consecutive visit to monitor patients, is a wonderful addition to my multimodal imaging regimen. It adds much value to my clinical practice."
---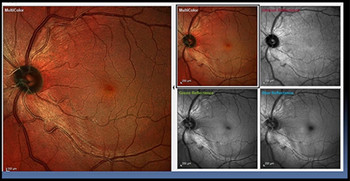 Tutorial: SPECTRALIS MultiColor – Imaging in Clinical Use
Dr. James L. Fanelli from Wilmington, North Carolina (USA), demonstrates how MultiColor imaging with SPECTRALIS can benefit clinicians. He shows how the simultaneous scanning with infrared, green and blue lasers yields clearer images through opacities, complements OCT imaging, and ultimately supports confident decision-making by highlighting abnormalities in the RNFL, intraretinal tissue and choroid.
---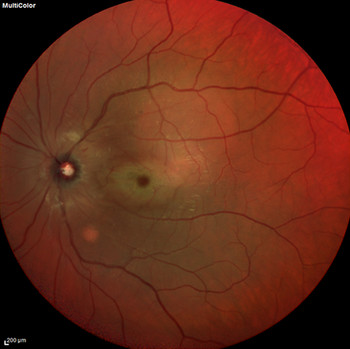 OCT provides possible prognostic sign for outcomes in acute central retinal artery occlusion
In a recent article, Venkatesh et al. present a series of cases of acute central retinal artery occlusion (CRAO) where internal limiting membrane detachment (ILMD) is present on OCT. The study discusses how the presence of ILMD on OCT images can be considered a poor prognosis in cases of acute CRAO.
---
Valsalva retinopathy and CrossFit training
In a recent issue of Retina Today, Pedro Manuel Baptista et al. present a case of Valsalva retinopathy (VR) in association with a Valsalva maneuver used in a CrossFit exercise regimen. Macular retinal hemorrhage was imaged with fundus photography and SD-OCT. The article sheds light on risk factors for this rare disease and also addresses the extent to which young, active people can be affected.
---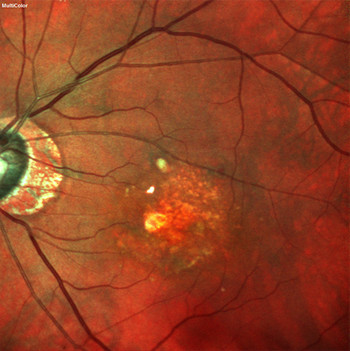 Key advantages of MultiColor and autofluorescence imaging
MultiColor and autofluorescence imaging modules provide added value in visualizing different pathologies, according to Prof. Giovanni Staurenghi from the Luigi Sacco Hospital at the University of Milan in Italy. A Ophthalmology Times article relates Prof. Staurenghi's findings on specific clinical advantages of various imaging modalities.