Retinal Layers Interactive Learning Module
Easily learn the structure of the retina with the new Retinal Layers interactive learning module – on your desktop PC or tablet.
Discover the retina interactively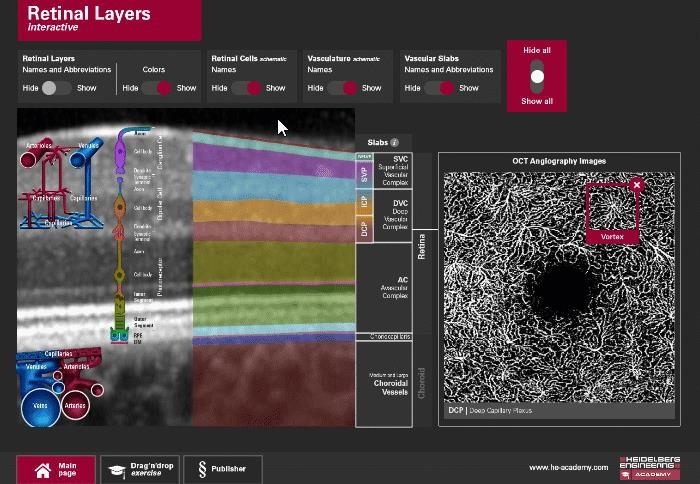 Discover the retina interactively
Explore single retinal layers, their borderlines and terminology
See how retinal cell structures are localized in the different layers
Detect blood flow in the retina and understand the correlation to vasculature seen in OCT angiography images
Understand the vascular slab classification used in the SPECTRALIS® OCT Angiography Module software
Show or hide structures
Finally test yourself: Can you assign every retinal layer correctly?
Enjoy this new interactive learning format and have fun!