Harnessing the power of Spectral Domain and Swept-Source OCT to improve patient care
The SPECTRALIS® diagnostic imaging platform – a powerful combination of confocal scanning laser ophthalmoscopy (cSLO), spectral domain OCT (SD-OCT) and patented eye-tracking technology – has set high standards for multi-modal retinal imaging for over a decade. Since continuity of data is vital to accurate assessment of disease progression, Heidelberg Engineering has and will continue to optimise SD-OCT technology for the posterior segment while evaluating other OCT technologies that can deliver innovative solutions with real clinical benefits.

In parallel, Heidelberg Engineering has optimised the longer wavelength and lower sensitivity roll-off of swept-source OCT for imaging the anterior segment. The ANTERION® offers topography, tomography, anterior segment metrics and axial length in one upgradeable, modular device. The stunning swept-source OCT images empower clinicians with visual confirmation of the reliability and accuracy of the measurements.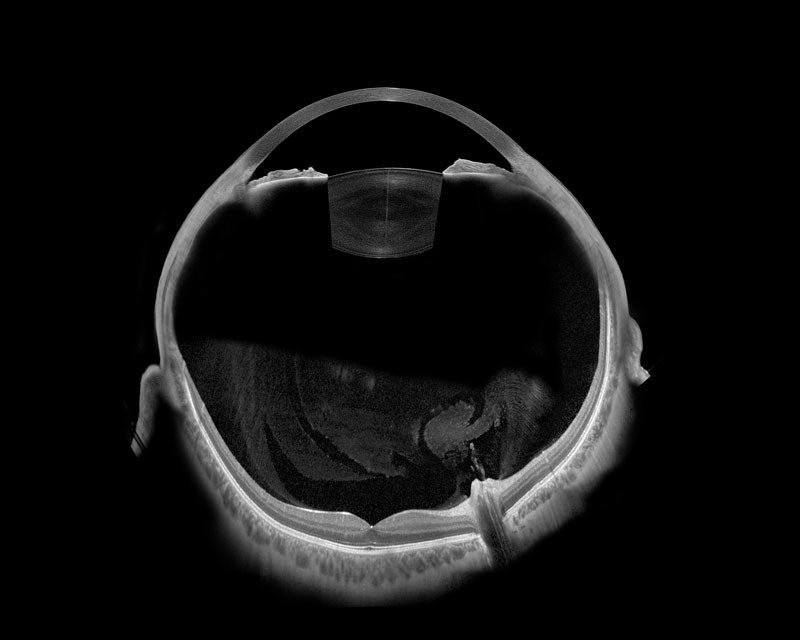 A Whole Eye montage created using Adobe Photoshop composed of 5 images acquired using ANTERION for the anterior segment and 6 images acquired using SPECTRALIS for the posterior segment. Composite image deliberately not to scale. An imaging parody for promotional purposes only. Artist: Tim Cole, Clinical Market Development Manager, Heidelberg Engineering UK.
Heidelberg Engineering uses SS-OCT for anterior segment imaging with ANTERION and SD-OCT for retinal imaging with SPECTRALIS. This approach capitalises on the strengths of these differing OCT technologies and optimises them for specific ocular imaging applications. Ultimately this delivers images that empower eye care professionals to make confident diagnostic decisions to improve patient care.