3rd Annual Heidelberg Engineering Academy Glaucoma Masterclass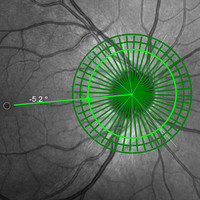 We are pleased to invite you to join us for the Annual Heidelberg Engineering Academy Glaucoma Masterclass being held on Wednesday 25th November 2015 at the City Rooms Hotel, Leicester.
The venue is conveniently located within walking distance of the Curve Theatre, where the UK and Eire Glaucoma Society (UKEGS) Annual congress will be taking place.
The programme will run from approximately 18.30 until 20.30 and a buffet dinner will be provided.
We are honoured that Professor Ted Garway-Heath and Nick Strouthidis have once again kindly agreed to chair the Masterclass and to have Professor Colm O'Brien of Mater Hospital, Dublin, Ireland as our Keynote Speaker.
We do hope you will join us.
Please ensure you register for the event by emailing: Academy-UK@HeidelbergEngineering.com
We look forward to welcoming you in November, for an evening of stimulating lectures and debate.