Hemel Hempstead, United Kingdom – Heidelberg Engineering has recruited an imaging expert to join the team in a newly created Clinical Sales Specialist role. Elizabeth Woodstock will be responsible for demonstrating the clinical benefits of Heidelberg Engineering products in the south of the UK.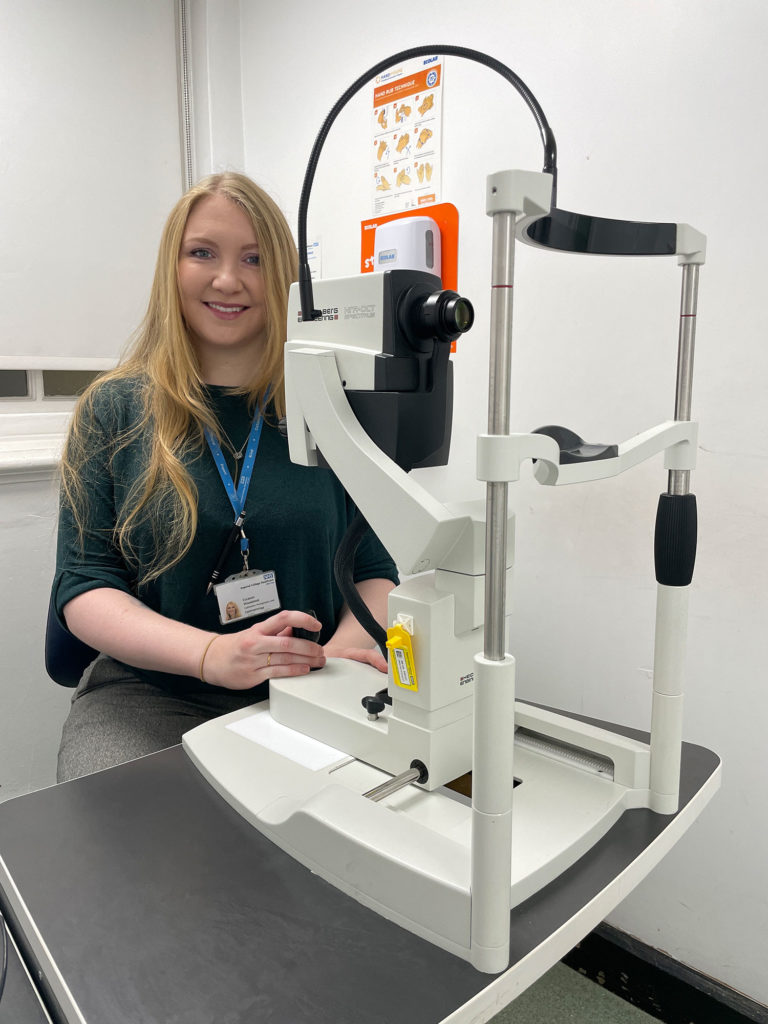 Elizabeth brings with her a wealth of clinical and practical experience, which she looks forward to sharing with customers. She has been an ophthalmic and clinical photographer since 2013, and this experience is complemented by an undergraduate first-class honors BSc degree in Clinical Photography and a post graduate qualification with distinction in Healthcare Research Methods. In addition, Elizabeth has co-authored several clinical papers and will assist the Clinical Affairs Manager, Tim Cole, with supporting the UK research network.
"I'm really looking forward to working with Elizabeth and for our customers to get to know her", says Tim. "She has great hands-on experience as a clinical photographer as well as impressive knowledge about advanced research methods and will no doubt fit into the team very quickly with her friendly, outgoing personality".
Elizabeth is delighted to be joining Heidelberg Engineering – "Having worked for several years in busy ophthalmic imaging clinics and on a variety of research projects, I understand the importance of having access to reliable, world class imaging equipment. I am extremely excited to have joined the Heidelberg Engineering team and to be able to share the benefits of this great product range with industry healthcare professionals."
Find out about careers at Heidelberg Engineering at https://careers.heidelbergengineering.co.uk